Exhibition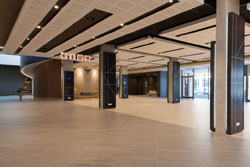 The South African Association for Food Science & Technology (SAAFoST) will be holding its 22nd Biennial International Congress and Exhibition from 3-6 September 2017 at the state of the art Century City Conference Centre, Cape Town.

The theme of the congress "A hunger for change: innovations, solutions and emerging technologies" will form a framework to explore solutions to the many challenges that food professionals face in the mission to provide a sustainable supply of safe, satisfying and healthy food.

The congress aims to attract over 600 delegates, not only from SAAFoST membership but also from the wider food industry locally, regionally and internationally.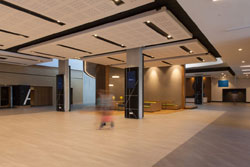 A trade exhibition will be held in conjunction with the congress and will allow exhibitors to showcase new products and services and gain unparalleled access to their target market. A product theatre will give exhibitors the opportunity to make advertorial / educational presentations.
We invite you to participate in this, the most significant food event of 2017. There is no doubt that this congress will provide a unique opportunity to promote interaction and cement the relationships between industry, academic think-tanks and professionals. SAAFoST relies on your participation and we look forward to working with you to make a real difference to our industry.




Sunday 3 September
Custom stands build up Foyer and Hall D (stands 1 - 7 & 25 - 27)
11h00 - 23h59
Shell scheme dressing
14h00 - 18h00
Monday 4 September
Open
07h00 - 18h00
Tuesday 5 September
Open
07h00 - 17h00
Wednesday 6 September
Open
07h00 - 16h00
Break down / dismantling
15h30 -
>> Exhibitors
>> Exhibitor Manual
>> Booking Form
>> Exhibition Prospectus (PDF)
>> Floor Plan - Stands Available
>> Product Theatre and on-screen advertising opportunities
>> Shell scheme package - corner stand
>> Shell scheme package - row stand
>> Services manual - stand upgrades, furniture, plasma screens and plants
>> Exhibitor Registration Form