| | | |
| --- | --- | --- |
| Welcome to the SAAFoST 2017 website... | | |
Dear Food Science professional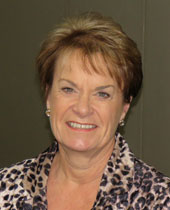 The South African Association for Food Science & Technology (SAAFoST) will be holding its 22nd Biennial International Congress and Exhibition from 3-6 September 2017 at the state of the art Century City Conference Centre, Cape Town. The last time we all met in Cape Town was for the IUFoST World Food Congress in 2010 and, while that event is a hard act to follow, the organising committee are determined to make Congress 2017 the benchmark for future events.
Congress theme
The theme of the congress, "A hunger for change: innovations, solutions and emerging technologies" will form a framework to explore solutions to the many challenges that food professionals face in the mission to provide a sustainable supply of safe, satisfying and healthy food.
Scientific programme and trade show
The programme is designed to cover topical and important issues affecting our profession and will provide a platform for young and established researchers to present their work. In addition to plenary sessions, themed parallel sessions will ensure a broad programme that will appeal to marketing and technical personnel. Speakers will include captains of industry and distinguished invited international food scientists. A trade show will run concurrently.
Who will attend?
The congress aims to attract over 600 delegates - not only from SAAFoST membership but also from the wider food industry locally, regionally and internationally. It affords a unique opportunity to network and the entertainment programme will ensure opportunities to make new acquaintances and catch up with old friends.
Opportunity to cement relationships
We invite you to participate in this, the most significant food event of 2017. There is no doubt that this congress will provide a unique opportunity to promote interaction and cement the relationships between industry, academic think-tanks and professionals. SAAFoST relies on your participation and we look forward to welcoming you to the Mother City.
Rosie Maguire
Chair: SAAFoST 2017 Congress Organising Committee